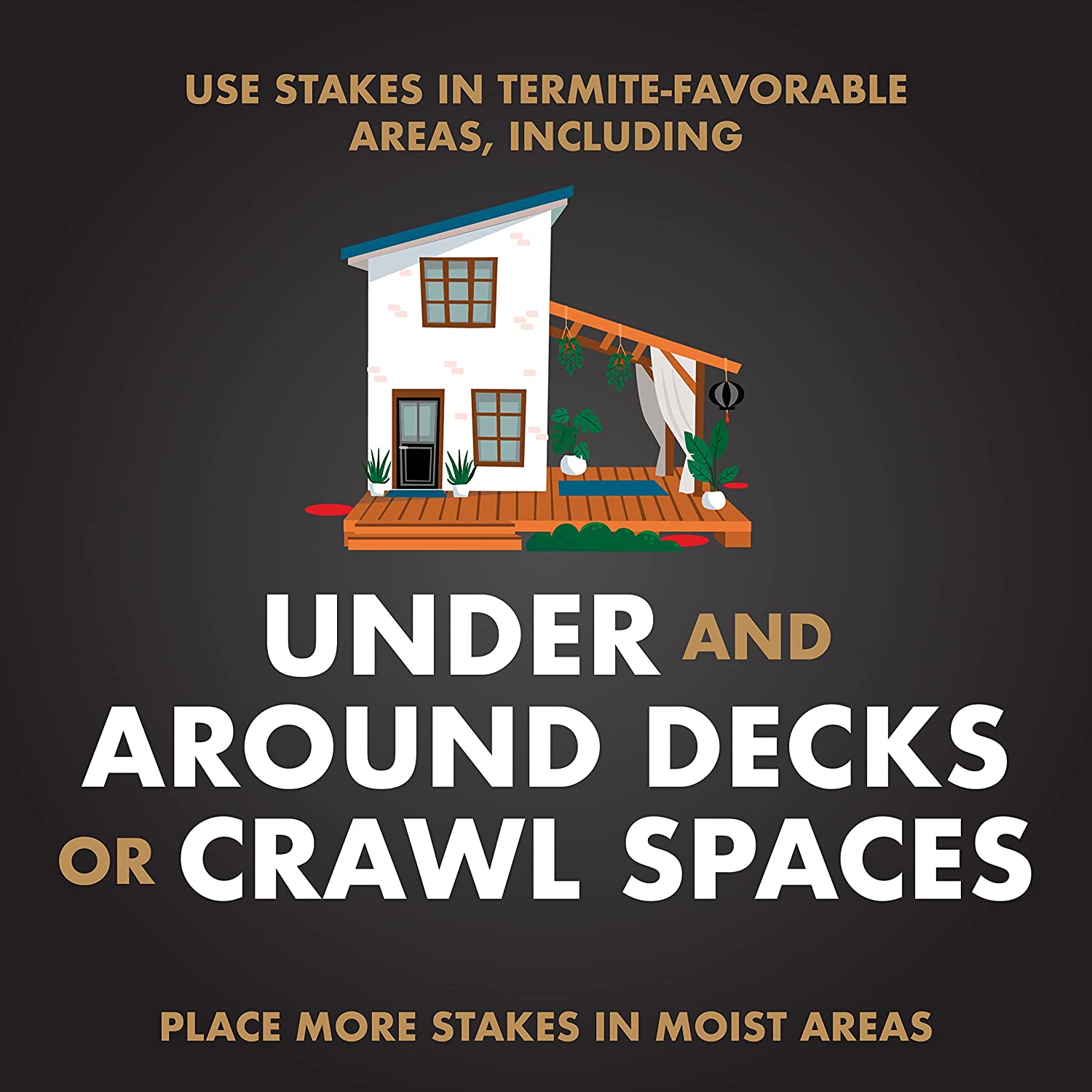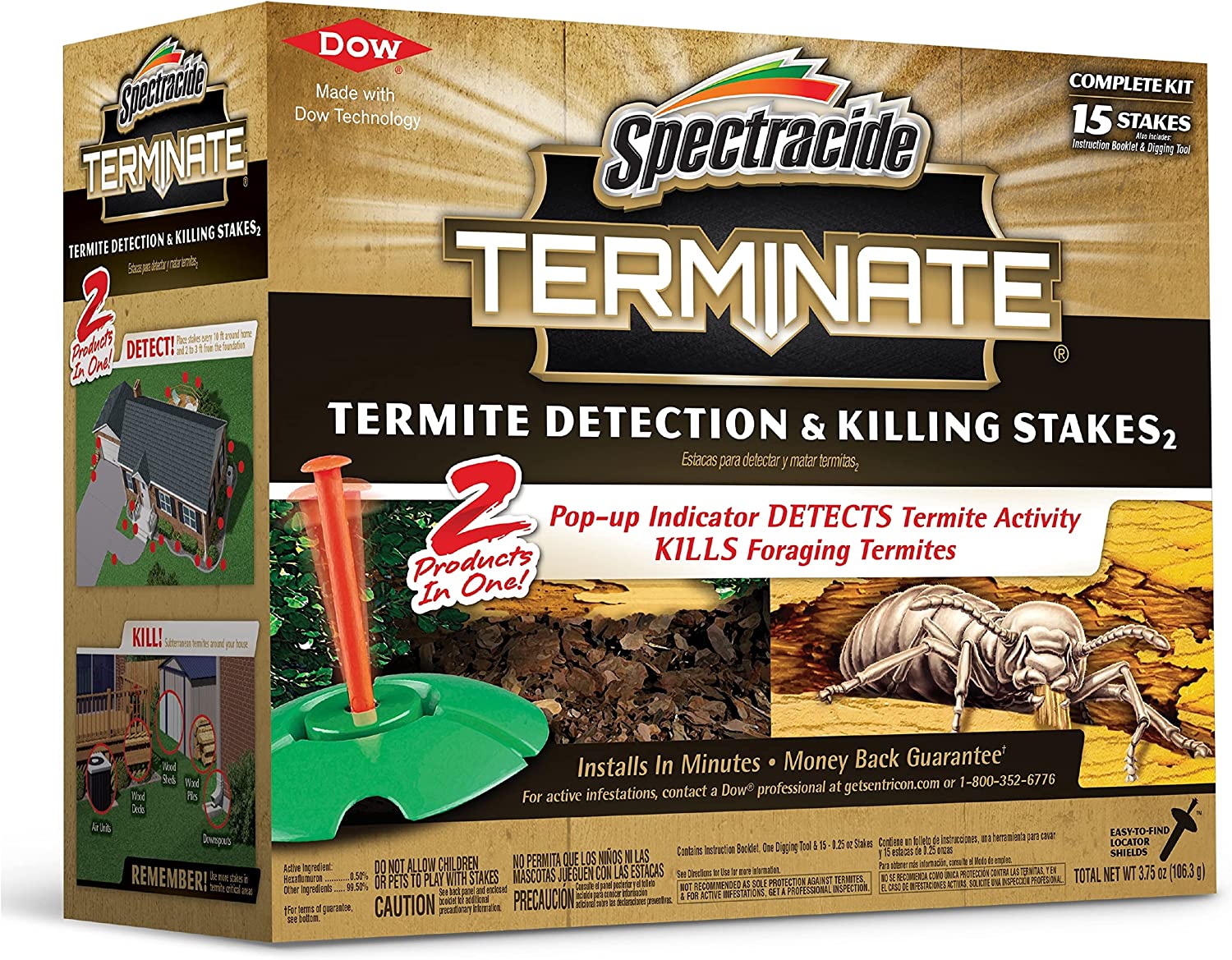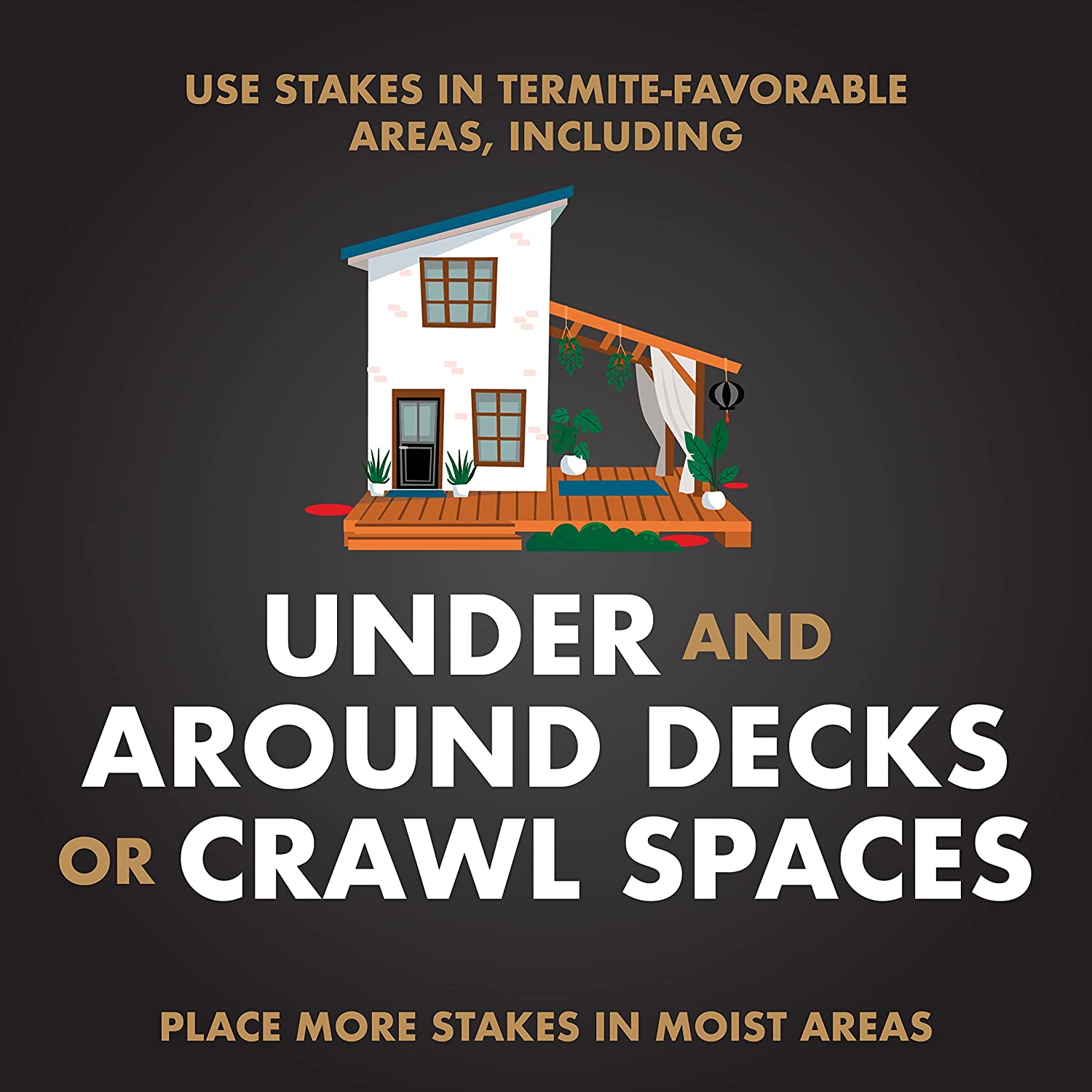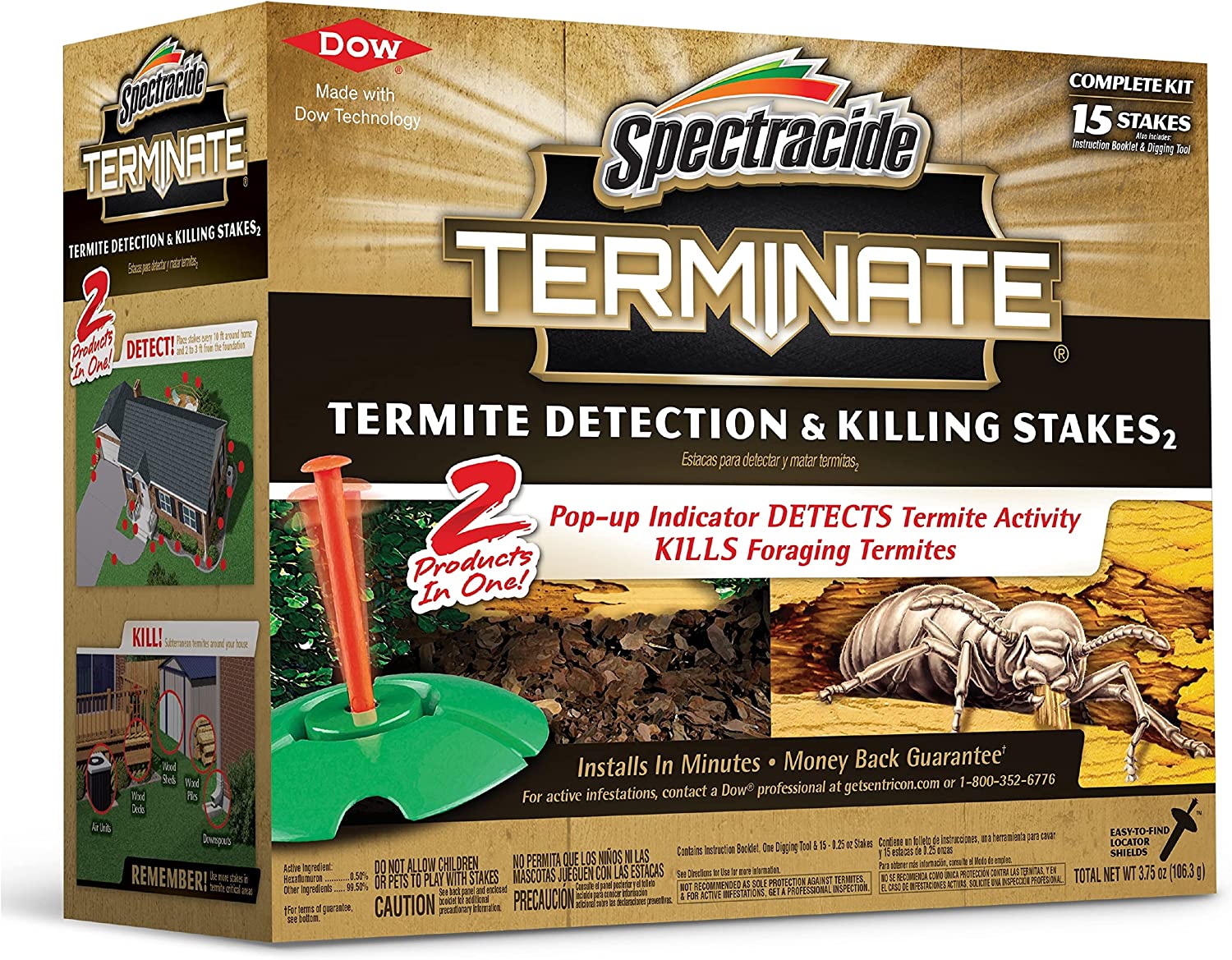 Bait Traps
About this item
The Spectricide Terminate Termite Detection & Killing Stakes isour top ranked termite detection product. This product kills wood-destroying insects, with options for detection, outdoor treatment and indoor crack and crevice control. Along with a professional inspection to determine the extent of an active infestation, these products offer effective, do-it-yourself options for controlling wood-destroying insects.
Termites rarely come to the surfaces of what they're eating, so most of the time you will never know they have invaded your home until it is too late. Using Spectracide terminate termite detection and killing stakes is an important step toward reducing your risk of termite damage. It is very important that you monitor your stakes as directed and replace all stakes after 12 months of use. This product is not recommended as sole protection against termites, and for active infestations, get a professional inspection.
This complete kit includes 15 stakes with easy-to-find locator shields, an instruction booklet and a digging tool. Place the stakes two to three feet away from your home and no more than 10 feet apart. Use stakes in termite-favorable areas, including under around decks or crawl spaces – place more stakes in moist areas.
Top Runner Ups
Related Articles