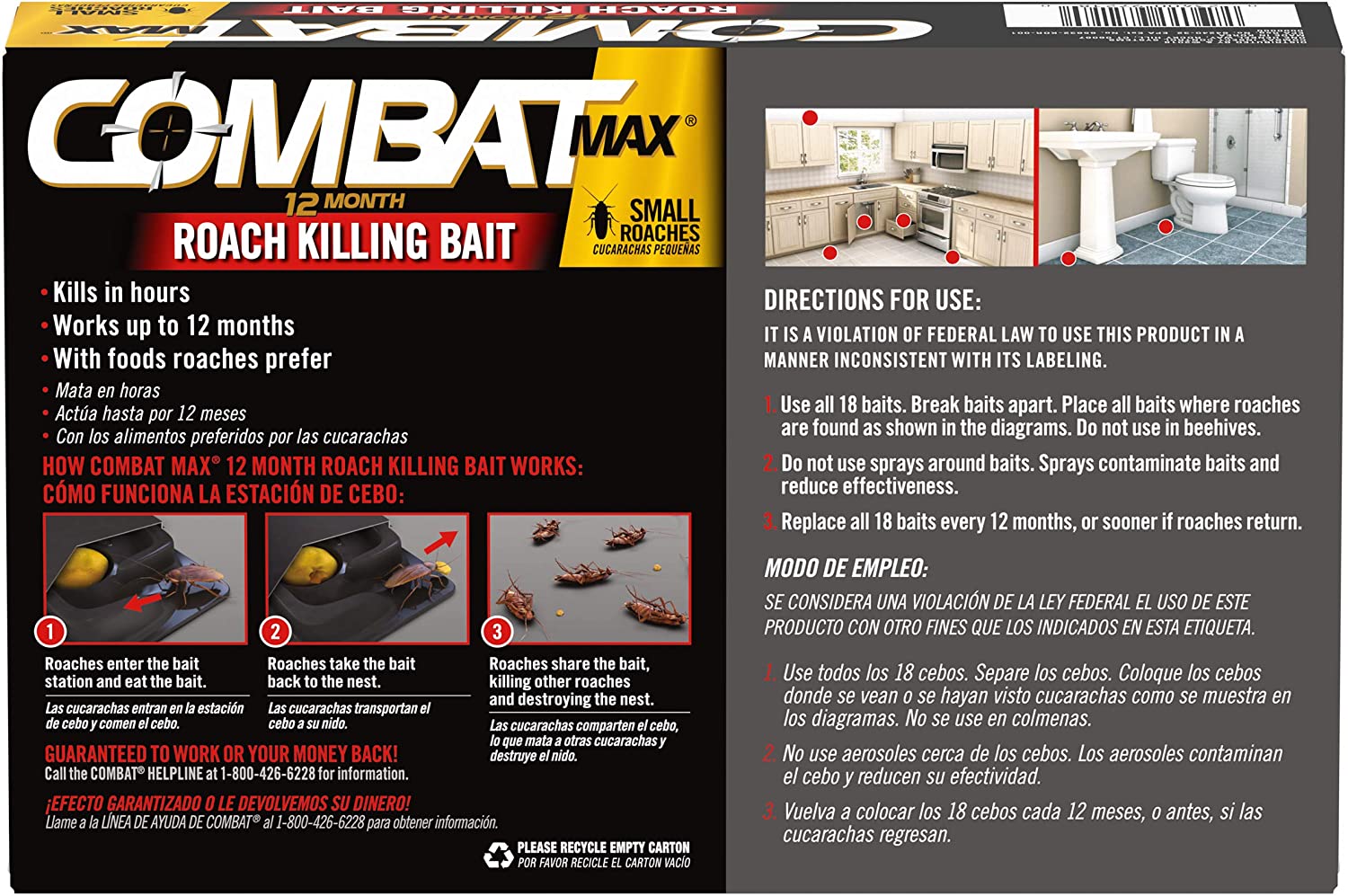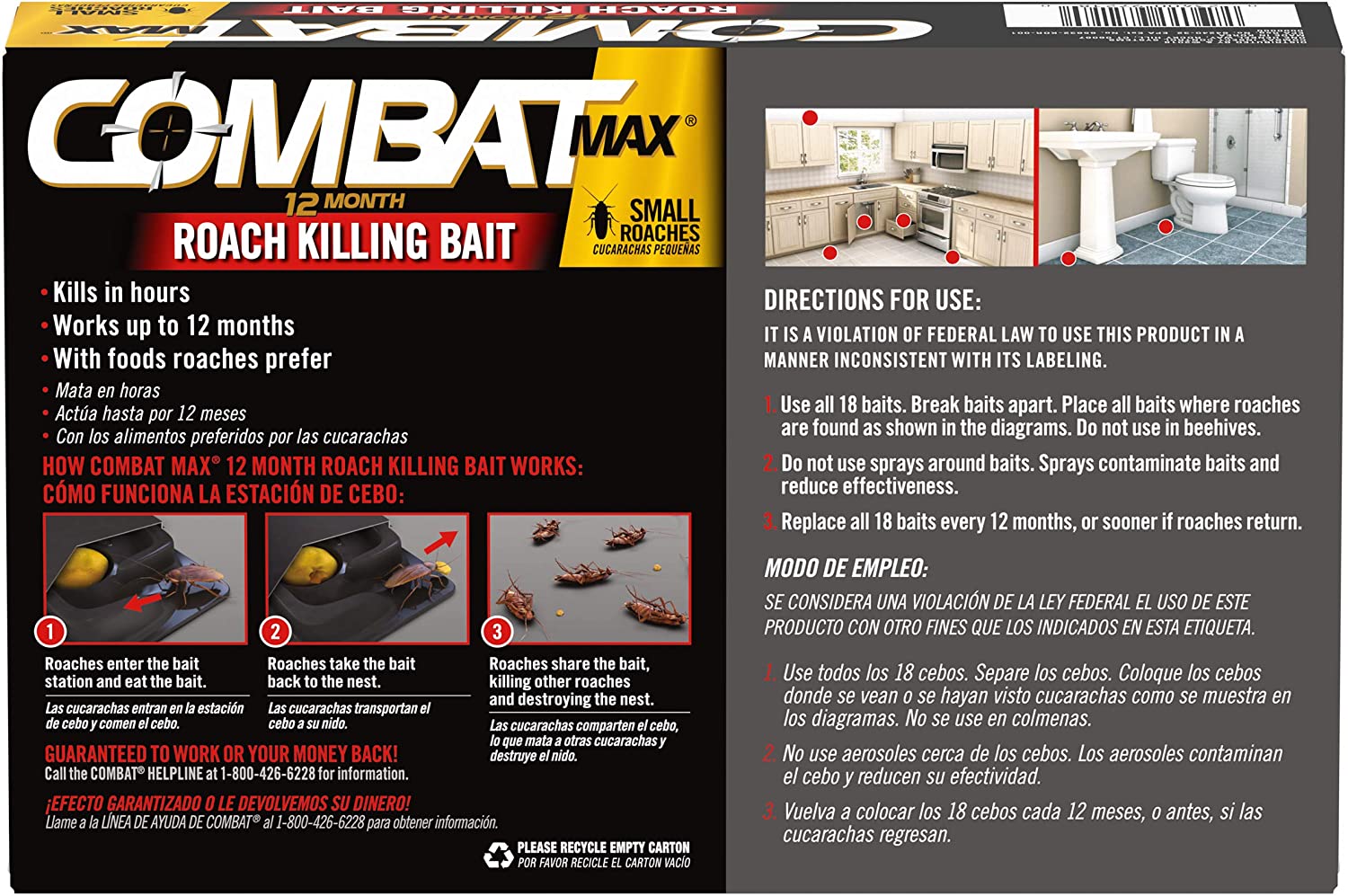 Baits
About this item
Combat Max Roach Killing Bait Station is our top pick in this product category. Simply place the bait stations where roaches are found and they will work around the clock.
Roaches enter the station and eat the bait which they take the bait back to share with other roaches, destroying the nest.
The bait is formulated with food that specifically attracts small roaches, plus a powerful insecticide—Fipronil. These bait stations product quick results and complete control.
Top Runner Ups
Related Articles