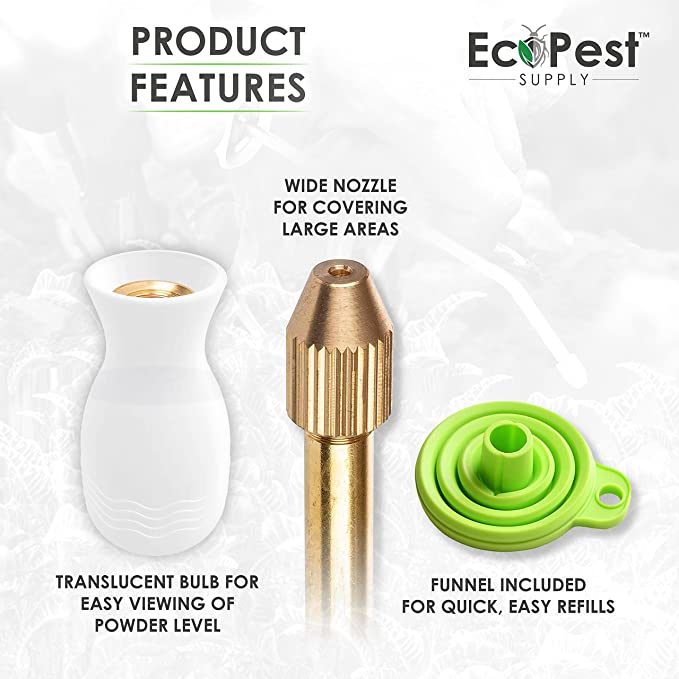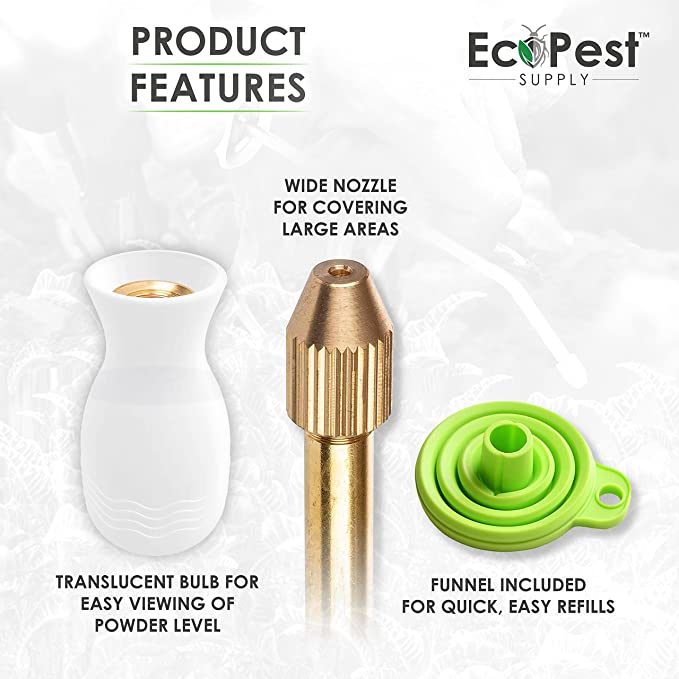 Powder Dusters
About this item
The EcoPest Supply powder duster applicator tops our list of best dusters. This duster features a 9 ounce bulb which provides plenty of capacity without the need to constantly refill.
This powder duster is constructed with a slightly translucent silicone bulb so you can see the powder level inside and know how much is left and when you should refill. It's 9 inch rust-resitant brass lance allows easy application of powder in hard-to-reach cracks and crevices.
As an added bonus, this product comes with a collapsible funnel which allows for easy refilling between uses without spilling powder.
Top Runner Ups
Related Articles