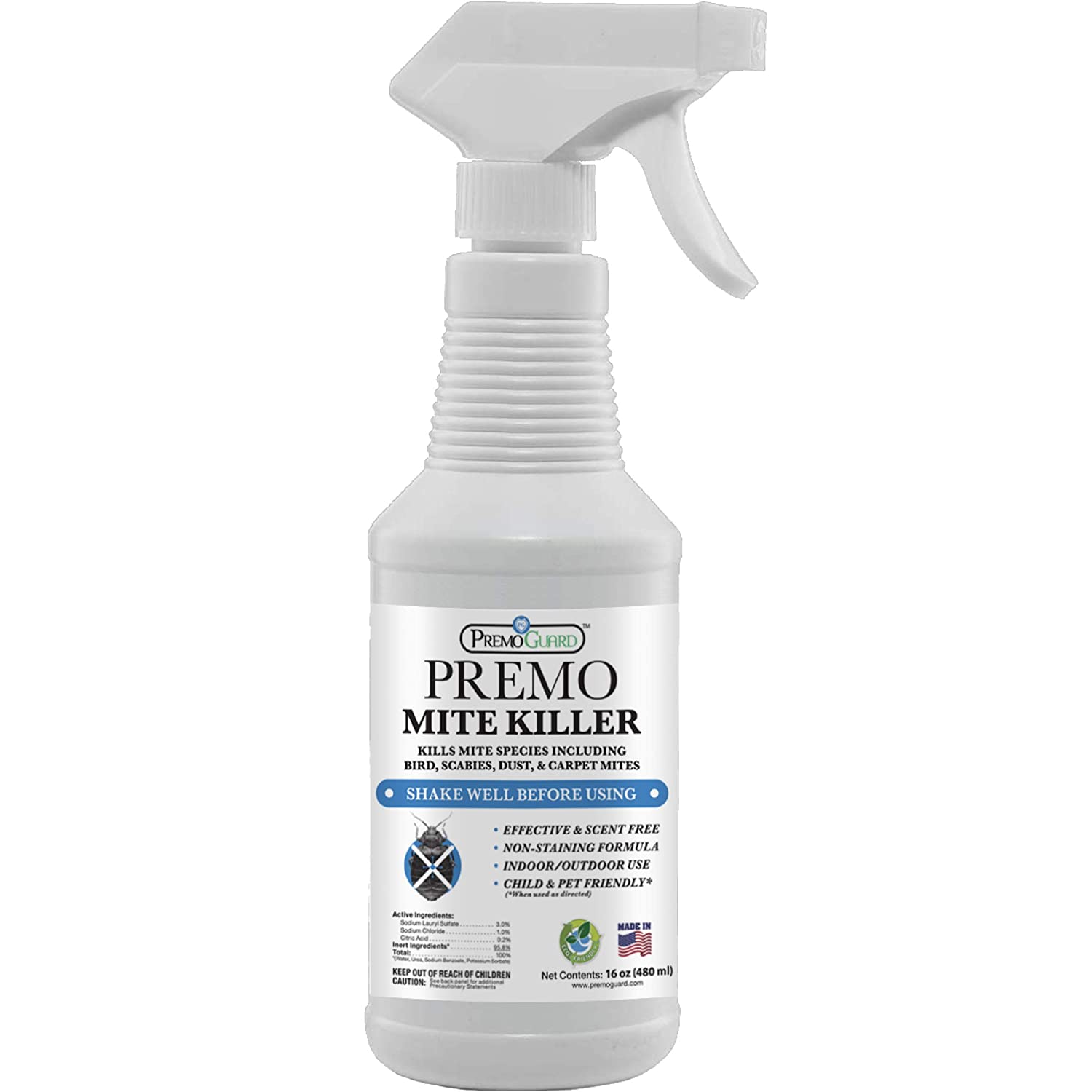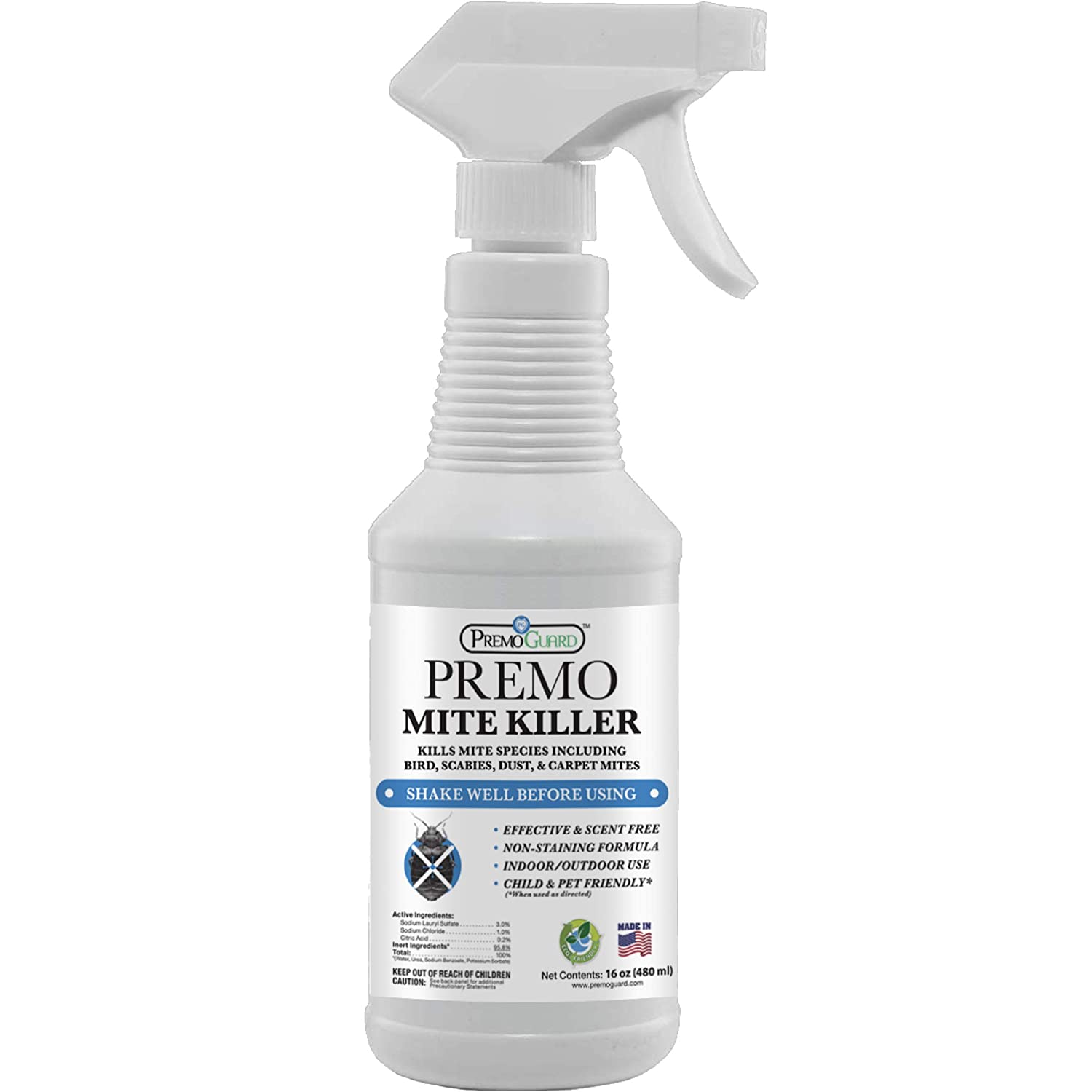 Sprays
About this item
The Premo Guard Mite Killer Spray is our top pick in this category. It is made from natural organic ingredients and great for use in helping allergy and asthma sufferers. This product is meant to be used for both indoor and outdoor applications.
This spray will not stain fabric materials and can be applied directly to sheets, mattresses, pillow covers, pet bedding, carpets, furniture, curtains, etc. It is also scent-free with no harmful fumes that come from traditional pesticides.
This product has been tested by a team of entomologists and proven to effectively kill most mite species. It can be used to treat against guinea pig, hamster, reptile, predatory, poultry, clover, mold, and carpet mites.
Premo Guard products are supplied from Certified Natural Products Association (NPA) and Approved Good Manufacturing Practice (GMP) facilities and are third party tested and approved. When you order Premo Mite Killer today you will receive excellent customer service and are protected by our money back guarantee!
Top Runner Ups
Related Articles