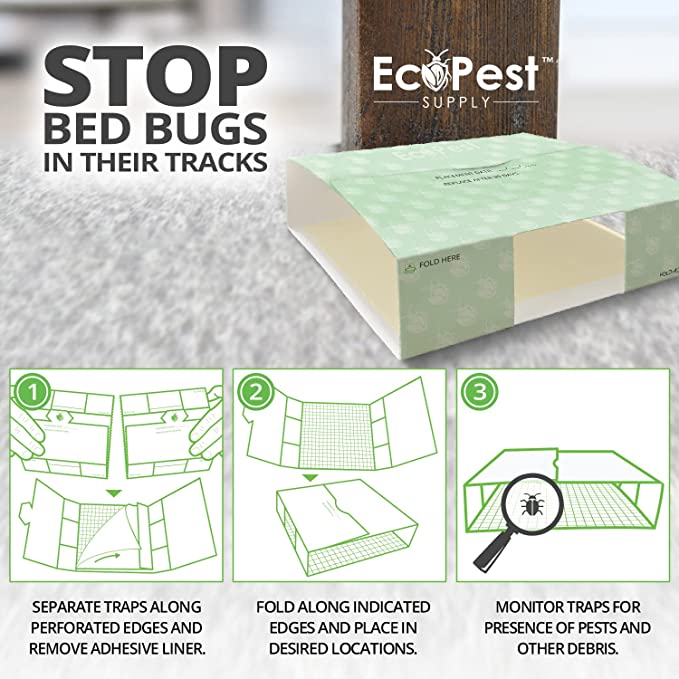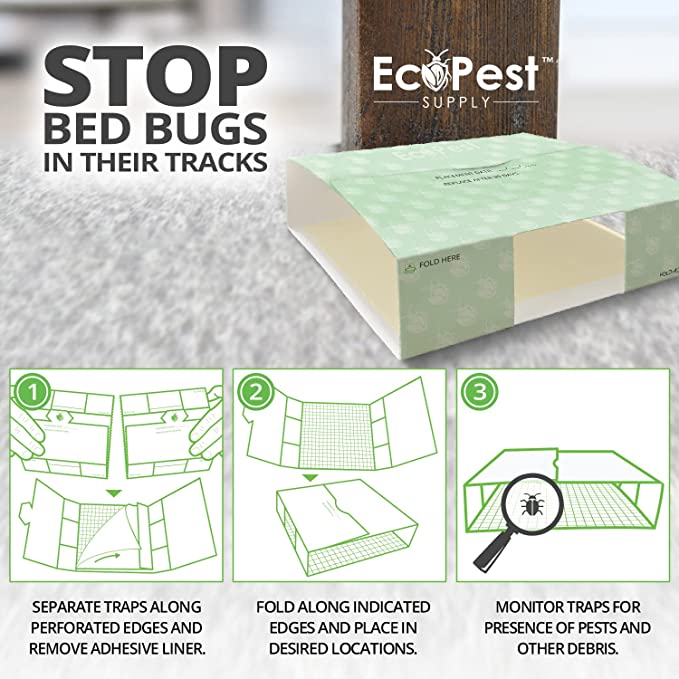 Glue Traps
About this item
EcoPest Supply's Bed Bug Glue Traps are our top pick in this product category and are very effective at trapping bed bugs. These glue traps are designed with extra-strength adhesive to ensure bed bugs cannot escape once on the glue.
The traps are easy to assemble and are meant to be placed around bed legs, along baseboards, or any place bed bug activity has been spotted or is suspected. These glue traps do not contain any harmful chemicals or pesticides. As a result, the traps are safe to use around children and pets.
EcoPest Supply offers these glue traps in quantities of 12 and 20. The brand also offers our highest rated bed bug interceptors which they advise to use in conjunction with their glue traps for optimal bed bug detection and monitoring results.
Top Runner Ups
Related Articles