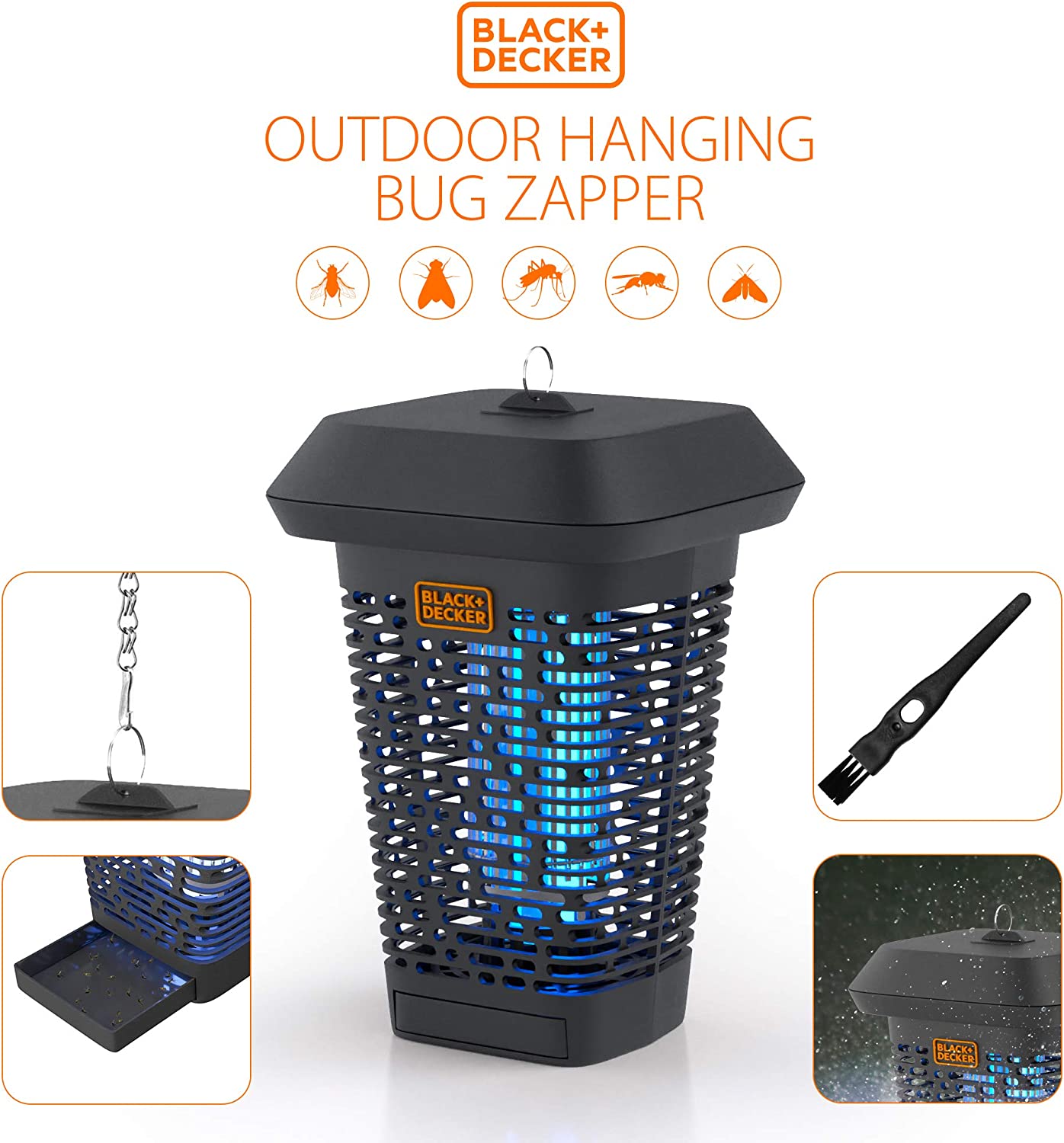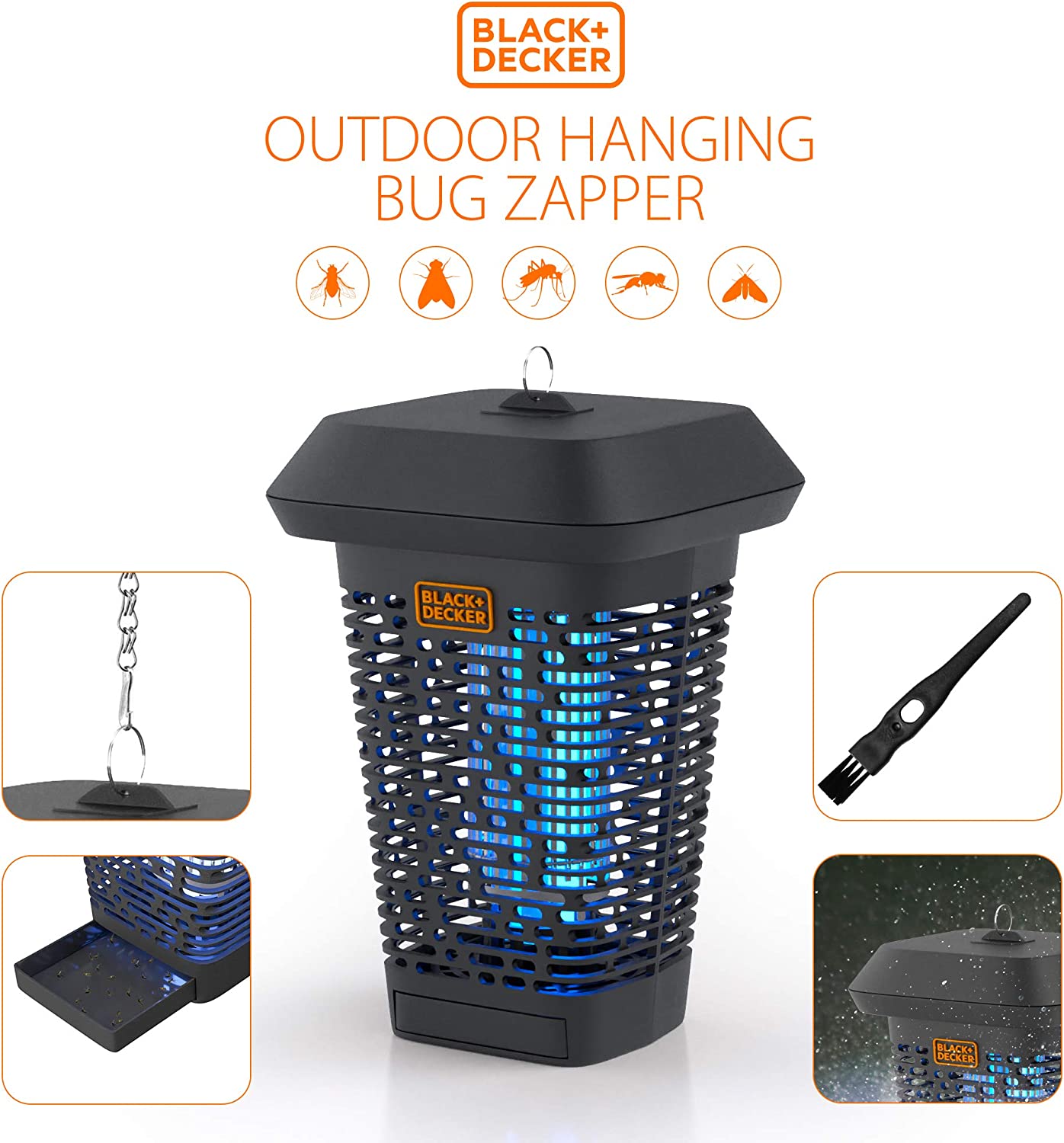 Zappers
About this item
The BLACK+DECKER Bug Zapper is our top pick in this category. This high-voltage outdoor bug zapper acts as powerful attractant killing flies, mosquitoes, gnats, wasps, moths & other flying and biting insects upon contact. This zapper provides dependable coverage for areas up to one acre.
The versatile design allows you to hang the zapper via the provided ring and chain or rest the sturdy base on a table or flat surface. It is great for outdoor/indoor camping, enclosed patios, garage, deck, etc. The ultraviolet light technology lures and zaps bugs for quick kills both during the day and at night. Its long-lasting lamp emits convenient glow and is relatively quiet for amazing outdoor ambiance and is safe for use around children and pets.
The product is designed with an easy-clean collection tray and clog-proof grid. Simply take out the removable tray to empty the zapper, or leave it out for use over natural settings. A cleaning brush is included with the zapper.
Top Runner Ups
Related Articles