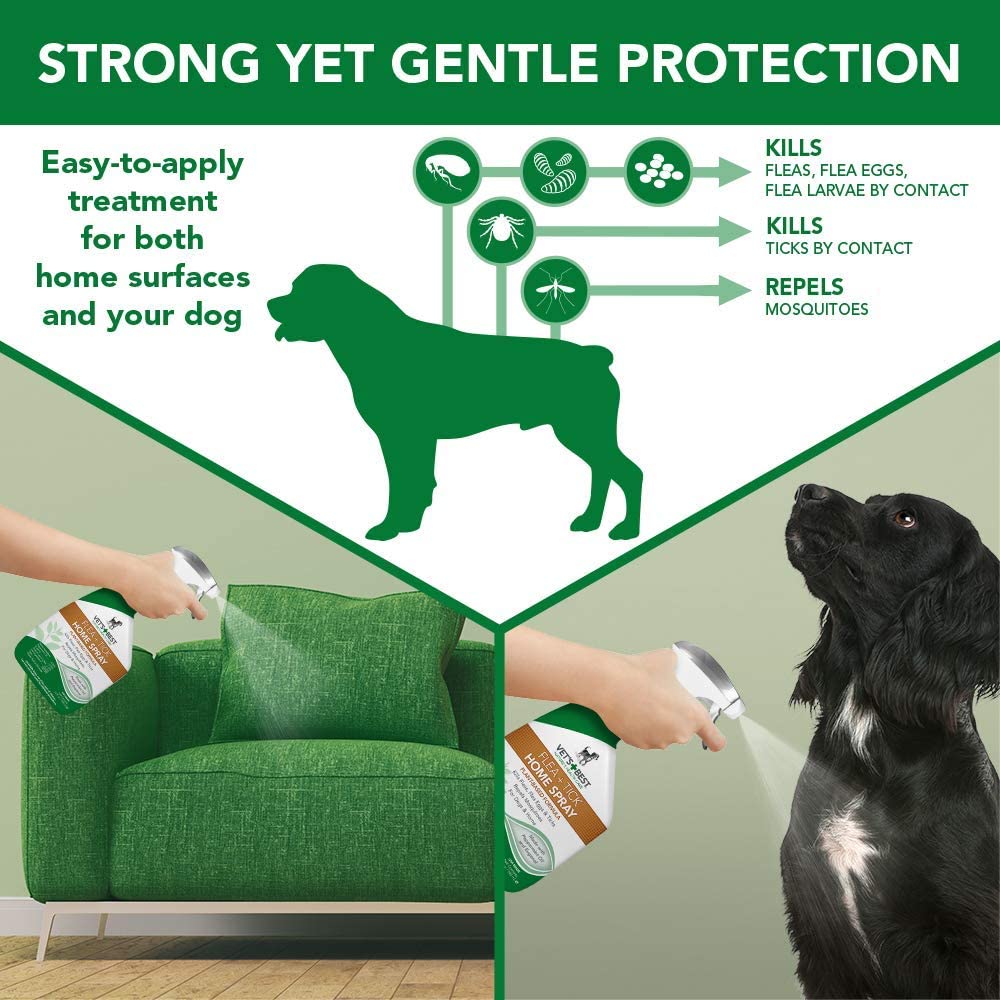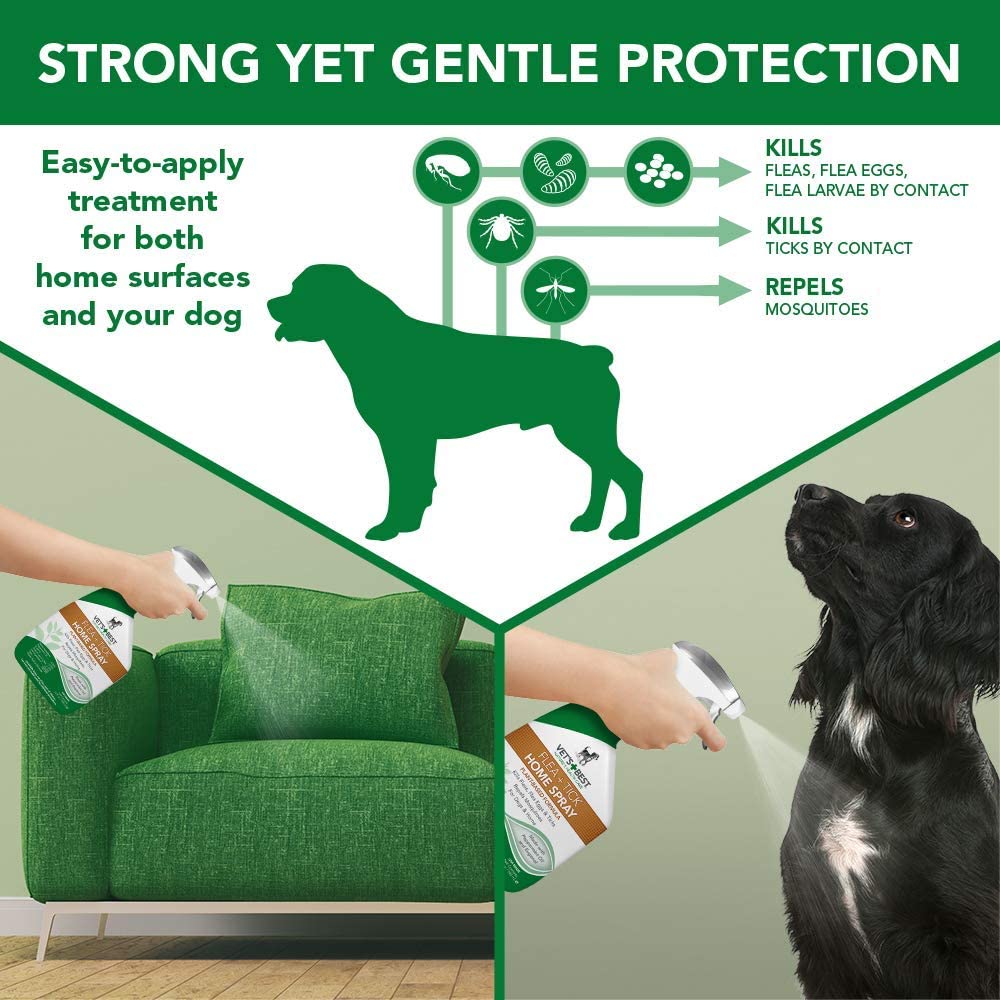 Indoor Sprays
About this item
Vet's Best Flea and Tick Home Spray is our top pick in this category. This product applies easily on surfaces, indoors including dog bedding, crates, furniture, blankets, upholstery, carpets, and more. It is gentle enough to be applied directly on dogs and puppies 12 weeks or older.
Whether facing an active flea and tick problem or are applying for routine prevention, Vet's Best spray is scientifically proven effective against pests. This product is forumlated without harsh chemicals, but instead uses plant-based ingredients, such as peppermint oil and eugenol (from clove plants). It is water-based and designed to be non-staining so you can spray surfaces that your dog comes in contact with to treat an active infestation.
For indoor use, spray on base boards, pet bedding, pillows, blankets, upholstery, carpets, rugs or kennels. For use on dogs, massage into dog's coat until product reaches the skin.

 
Top Runner Ups
Related Articles